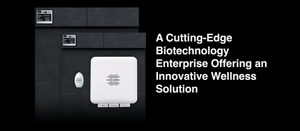 Prolonged Exposure Can Wreak Havoc on Your Well-being
When you're constantly exposed to these frequencies, it can disrupt your body's natural processes, leaving you feeling sluggish, affecting your ability to perform, and reducing your sleep quality.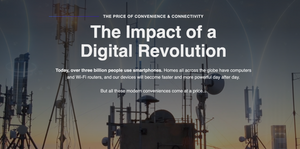 CENTROPIX offers you a holistic wellness solution. Change your life and take your body and mind to the next level.
Our products are built to activate your molecular activity. Protect your body and wellness wherever you go, and shield your home from the negative effects of non-thermal e-smog.
‍
If this sounds too good to be true, then keep reading and witness the future of wellness and well-being evolve right in front of your eyes. This is your chance to take control of your energy, your balance, your quality of life, and your future.

Join the worldwide movement. Optimize your life.

Our state-of-the-art technologies will help you restore your body and vitality
Protecting you from the risks of e-smog and electromagnetic radiation. While providing you energy, sustainability, and balance to thrive in the current technological environment.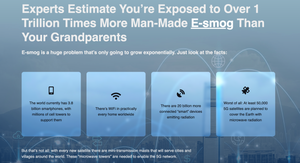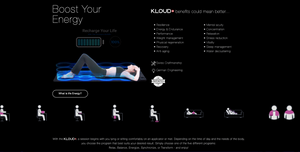 KLOUD
A breakthrough, one-of-a-kind PEMA technology engineered to support you body's natural, "inner doctor" and recharge your "batteries".

Activate the Universe's natural resonance within you and elevate your body's energy and performance in just 15 minutes a day.
Learn More
BUBBLE
Probably the world's smallest wearable active-frequency device, the CENTROPIX BUBBLE is a pendant that shields your body from harmful EMFs wherever you go.

This tiny piece of technology produces a pulsed electromagnetic resonant frequency that matches the Earth's natural electromagnetic frequency: 8Hz.
The BUBBLE also emits regulation frequencies which counteract the damaging EMFs produced by electrical equipment, preserving your natural energy field and making your body more resistant to electrosmog.

Learn More

COCOON
COCOON – One of the world's most enhanced non-thermale-smogconverter and frequency modulator for your home. Imagine an invisible cocoon with an 82 foot diameter surrounding your home. The cocoon effect can protect you and your family from e-smog and any interference fields that harm the body.Protect your wellbeing. Protect your pets. Protect your home.
Learn More